To unlock your Daemonic Client License , follow below steps: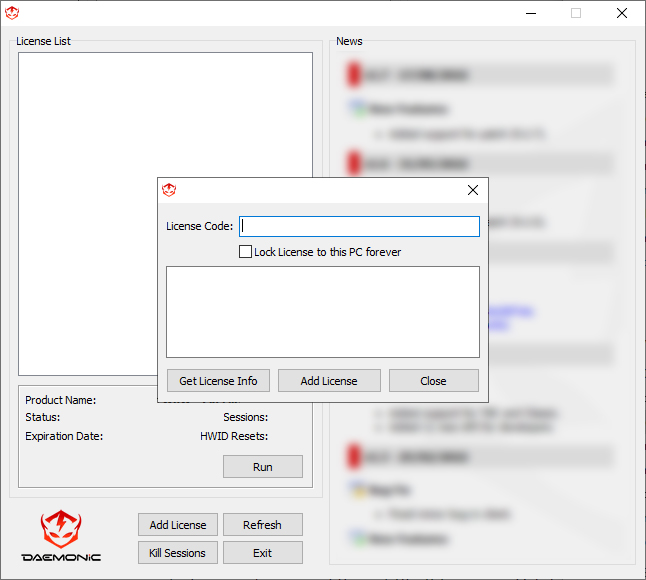 Add your license in your License Code field.
Uncheck Lock License to this PC forever.
Note: This can be done only through the PC where you locked your license in.
Click on Add License.
Now, your license is unlocked and can be added to any PC.